How It Works - User's Perspective
You are about to purchase a very expensive bottle of whisky. You see there is a security label on the bottle.
Get out your Smartphone and scan the QR code on the security label.
A sample of such a QR code is shown on the sidebar on the right. Try reading it now with your own Smartphone. Alternatively just click on the QR image and it will simulate a scan of the code and open a new page or tab in your browser.
What happened? The sample QR code has embedded in it a link to the web site 444‑444‑444.net together with the two identification numbers for that bottle.
This pair of numbers is world-wide unique to that specific physical item.
No other item in the world will have that same pair of identifying codes.
The web page displays full details of the product, which allows the purchaser to verify that the product is indeed what it is expect to be.
No Smartphone? Go direct to the secure web site 444‑444‑444.net and manually enter the two codes from the label, and achieve the same result. Where appropriate, checking can also be done via email, text message or phone call.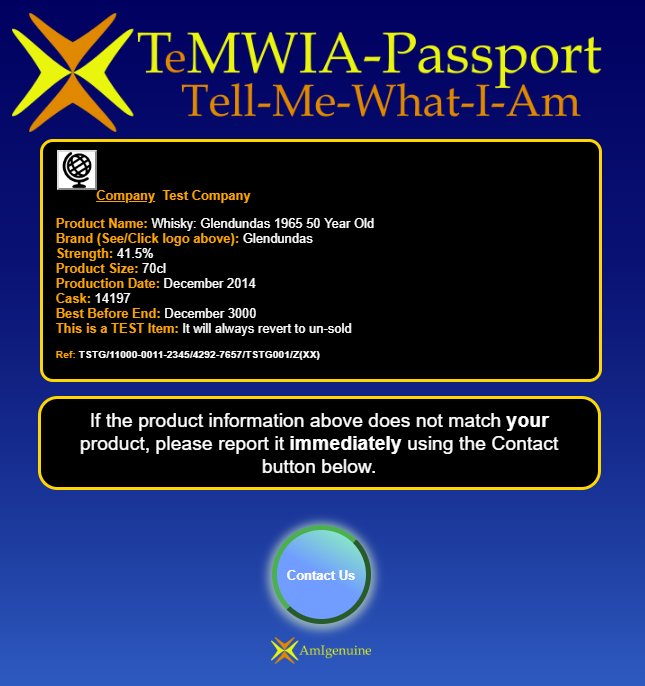 Click on the image above to enlarge it.